20 tags
Okay, real talk for a sec.
So I was just thinking, in my life in the last few years, I've probably made friends or acquaintances or just KNOWN PEOPLE numbering somewhere in the region of, say, 500-1000 people.  (I don't keep up with 90% of them on a regular basis, but the average person has a pretty big, if flimsy network.) OF ALL THOSE PEOPLE, I can't think of more than maybe a dozen or so who...
12 tags
Here's A Thing I Made (March 20th, 2013)
WALK OFF THE EARTH. BEARDS. SILENCE. PING PONG. CUSSING IN HUNGARIAN. EPIC MUS—look just watch it, ok?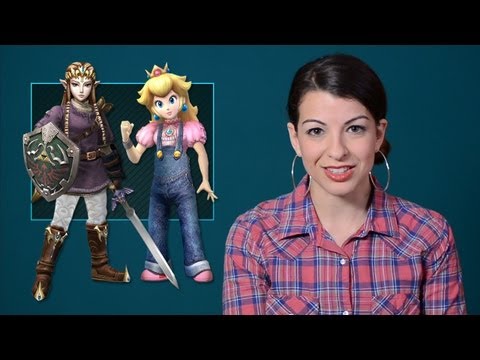 Watch
jeffrubinjeffrubin: collegehumor: Bleep Bloop: Power Rangers Kinect In the new Power rangers game, you punch the air and/or your friends. Yup, there will be GIFs of this Bleep Bloop. Holy shit. One of the best Bleep Bloops in an ocean of hilarious Bleep Bloops. Dead.
8 tags
Here's A Thing We Made (Feb 14th, 2013)
So we shot interviews with three of the ladies from Degrassi this week and whipped this up yesterday for Valentine's Day.  Also I'm told this Degrassi show is pretty popular/has new episodes airing starting today.
5 tags
Watch
radiomaru: SCOTT PILGRIM VS THE WORLD: THE GAME Wallace Wells & Online Play Coming Feb 5 (PSN), Feb 6 (XBLA) For real this time. I'm not too blown away by the minimal sprite/animation mod and calling it a new character, but HOLY CRAP am I ever excited to play this online after all these years. If the multi is set up like in Simpsons Arcade, X-men, and all the other PSN...
28 tags
Here's A Thing I Made (Jan 28, 2013)
Just before Christmas, I got to shoot an interview with Machine Gun Kelly.  He ended up being 45 minutes late because of traffic, and when he rolled in, he sat down, pulled out a mason jar of weed, and started rolling a fucking CANNON.  I awkwardly asked if he wanted me to let him finish before starting the interview, and he said no, let's just go.  What follows is hands-down one of the...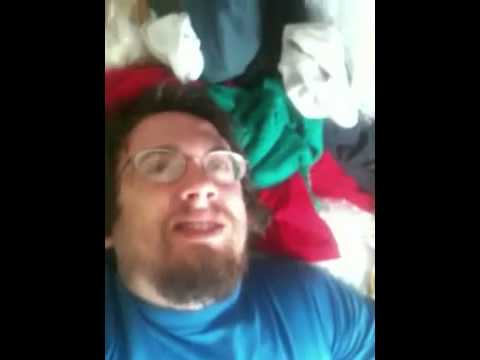 16 tags
Here's A Thing I Made (Jan 25, 2013)
A step-by-step guide on how to be a shameless selfie whore.
11 tags
19 tags
Here's a Thing I Made (Jan 21st, 2013)
Hello friends. Me and my work pals made a new episode of our vlog show last week about CELEBRITY COUPLES, which is what the kids/depressed housewives are into these days, AMIRITE? Look at me being all sarcastic and smarmy. I'M THE INTERNET.
1 tag
14 tags
Here's a Thing I Cut (Dec 12, 2012)
We recently shot a new episode of our performance show MAKING WAVES *plugplugplug* with glam-rocker DIAMOND RINGS *namedropnamedropnamedrop* at the DRAKE HOTEL *placementplacementplacement*.  He's a very pleasant fella and he didn't mind me sticking a camera in his face while he was playing.  Check out the video of him doing an acoustic performance of his song "All The...
14 tags
Here's A Thing I Cut (Nov 23, 2012)
Last week we shot a new episode of our Acoustic Session show MAKING WAVES with a band I've been digging a lot on Spotify lately, OF MONSTERS AND MEN. Normally when you cut a performance you end up getting the song stuck in your head and start hating the song and everything involved with it, but there's just something I love about Nanna's voice so much.  Every time the chorus of...
9 tags
Here's A Thing I Made (Nov 15th, 2012)
A couple weeks ago we shot a performance by the guys from 2 Door Cinema club.  I cut it together in a kind of new way and everyone was really really happy with how it turned out.  It was refreshing!  We shot a new performance today with Of Monsters And Men, so it's looking like we'll get to do this kind of stuff more regularly from now on.  It feels nice to use some at least modestly...
9 tags
Here's a Thing I Made - October 1st 2012
So I was watching Deadliest Warrior and youtube memes and this happened. Five minutes of work, five minutes a lifetime of lulz.
1 tag
2 tags
Here's a Thing I Made (Sept 14th, 2012)
Casey Jones | 2012 Editing Showreel from Casey Jones on Vimeo. I've been putting this off for way too long.  After three years of not having a proper demo to show to prospective clients/employers, I've finally gotten off my ass and cut up a snappy new showreel.  Have a look, let me know what you think, and if you or anyone you know of is looking for an editor who knows his shit,...
6 tags
14 tags
Here's A Thing I Made (Aug 31/2012)
Here's another piece I cut for the DVBBS guys, having an adventure at VELD a few weeks ago. Had lots of fun cutting the performance montage about halfway through :D Track It Yourself feat DVBBS - Episode 6: Raging at VELD from andPOP on Vimeo. One more episode and then I'm going on vacation/watching cartoons and eating cookies in bed for two straight weeks.
8 tags
19 tags
Here's A Thing I Made (Aug 24, 2012)
I observed a few weeks ago that Alpha on Power Rangers always waved his hands around like he was rapping.  And now this has been born.  (Idea credit goes to my room-mate Simone!)
11 tags
Here's A Thing I Made (Aug 10th, 2012)
Yo brah, check this shit, it's all woozy as fvck. Track It Yourself feat DVBBS - Episode 3: Huge Sound, Small Setup from andPOP on Vimeo.
5 tags
Gaming Interlude: "He would have wanted it that...
I've loved the games that thatgamecompany has put out since I first picked up flOw.  Flower completely blew my mind and I still pick it up when I'm stressed out to this day. I was super excited to play Journey when it came out, and finished it in one sitting.  I wasn't disappointed by it by any means, I loved it, but it just…didn't have the same impact that Flower...
12 tags
Here's a Thing I Made - August 4th 2012
Here's the second episode of the web series I've been sinking all my waking hours into for the last few weeks.  The first one met with some very good feedback from the folks who watched it.  This one's lots of fun, too.  The show they played had literally 100,000 people in the crowd.  I've never seen that many people in one place before, let alone got to cut something to...
11 tags
Here's A Thing I Made (Aug. 1st, 2012)
Last month I got to go on a road trip adventure extr-r-r-ravaganza with this band of nice dudes called DVBBS to shoot a weekly web series called TRACK IT YOURSELF.  (I obviously didn't think of the name because it's not self-deprecating or snarky.) I cut the first episode last week, and I'm very very happy with how it turned out! This project's given me an opportunity to...